The Value Of Outsourcing Content Creation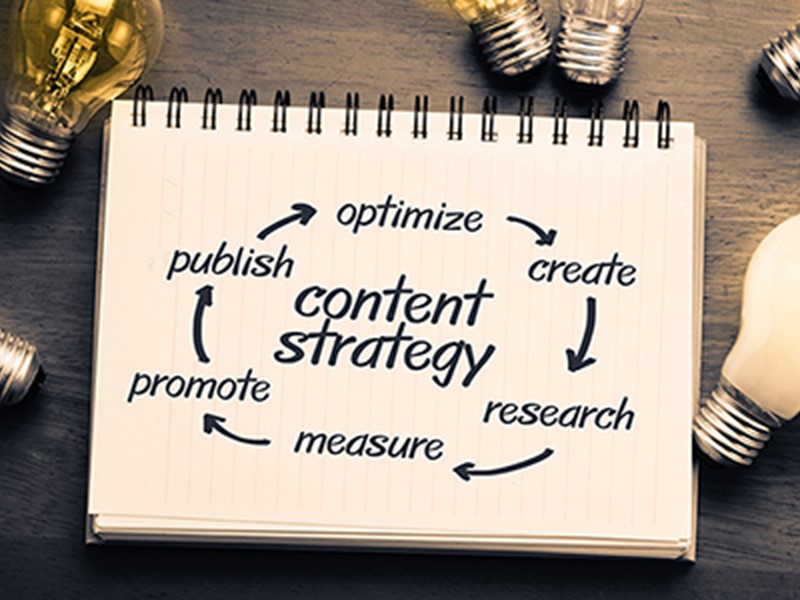 The B2B buyer's journey is often done digitally and has become anonymous to suppliers. The good news is that content can give B2B marketers an unprecedented view of things like buyer engagement and purchase intent – things that show real ROI compared to old-school marketing tactics like banner ads and trade show booths.
Unlocking the power of content marketing starts with creating effective content, and for many B2B organizations, that's easier said than done.
Writing custom content requires a level of expertise that is hard to find at most agencies or through a freelancer network. Most B2B marketing teams already work at a 110 percent capacity, making it difficult to manage the content creation process. Plus, it's never the best use of your subject matter expert's (SME's) time to be bogged down with writing. All of this is why VertMarkets has helped 80 B2B companies produce more than 400 pieces of content in the last year alone. We specialize in scoping, producing, optimizing, and syndicating original content for our partners.
---
FAQ
How do I decide what topics we should write content about?
Some clients come to us with topics in mind, and our team is happy to run with those. For others, it's a more collaborative effort. If you want help brainstorming topics, we can provide some guidance based on our Follow Your Buyer methodology, our knowledge of your market, and our insight into our readers' content consumption trends. You can expect to work closely with your business development representative to make sure the content topics you choose will position you for success. For more advice, check out the articles "Advice For Choosing The Best Content Marketing Topics" and "What Not To Write About: 4 Content Marketing Traps To Avoid."
Who provides the SME?
Our writers are experts at writing. Even though they have a basic understanding of your market, it's up to you to provide the expertise for the content. The writer's job is to translate your expert's knowledge into digestible content that will resonate with readers and help them during their buyer's journeys.
Other than providing an SME, what other upfront work is required from my marketing team?
Our process is built around what we call a "Content Positioning And Creation Questionnaire." based on years of experience developing and refining our custom content process. This tool provides a direct link between our audience, your content, and your desired marketing outcomes. The questionnaire is also what our writer uses to create interview questions for your SME, so you should spend time filling it out alongside your SME. Your upfront work on this questionnaire will help the project flow smoothly and helps ensure we're on the same page before your SME is interviewed.
What should I tell our SME to expect during the content creation process?
Many subject matter experts aren't familiar with content marketing, and that's OK (in fact, that's why we have an article titled, "How To Get SMEs To Play For Your Content Marketing Team"). Sitting down with your SME to fill out the "Content Positioning And Creation Questionnaire" collaboratively can help make the process easier to understand. Your SME will then be asked to participate in a 60-minute interview call with our writer. Other than that, your SME can focus on his/her day job. We would also recommend you send these two articles to your SMEs before their interview. They're each short, 5-minute reads that provide a crash course about creating content: "The B2B Buyer's Journey: Explained" and "The Risk Of Confusing Thought Leadership With Selling."
What is the typical timeline to complete a piece of content?
You should expect it to take roughly four to six weeks to finish a 1,500-word article after the topic and SME are confirmed. This four- to six-week window includes time to schedule and conduct an interview (and a 15-minute interview prep call if needed). About one week after the interview, our writer will provide a copyedited first draft. Once you provide edits, we do our best to turn these around in 24 hours. From there, we strive to have content approved by your team within another week, but it often takes longer.
The most common bottleneck in the content creation process is getting our draft reviewed and approved by your internal stakeholders. That's why our "Content Positioning And Creation Questionnaire" specifically asks you to spell out this process for us. Having an organized system in place for internal stakeholders can help expedite the process. For more advice on getting your content approved quickly and efficiently, check out the articles, "It's Time To Rethink Your Content Approval Process" and "Expedite Your Content Approval Process With These 5 Questions."
This sounds like a lot of work. Does my marketing team need to organize the process?
Our content creation process is designed to take work off marketers' plates, not to add to your stress. A dedicated project manager oversees the process from start to finish. That project manager coordinates with our writer, graphic designer, and business development team. You won't have to worry about scheduling reminders or nagging your SME. We'll create the content, and you just need to get it approved.
What kind of data and reporting will I get when my content is syndicated on your website(s)?
When a reader accesses your content on one of our websites, we automatically capture contact information and data about that content interaction. Our business development team then helps you to understand and act on it.
For each contact interaction, you'll be able to see:
First and last name
Title
Company name
Company type (varies by market)
Email
Phone number
Address
Document title
Document type (white paper, e-book, case study, brochure, etc.)
Buyer's journey stage of the document (early, middle, late)
Interaction type (content download, share, web search)
Interaction date and time
Who owns the content once it's approved?
It's all yours. You have full rights to the content to use it wherever and whenever you want. For example, in addition to syndicating content on our websites, most of our clients use the content on their own blog, social media channels, etc. Our graphic designers can also help with the layout based on your brand guidelines. If you do work with our design team, there is no extra charge. You'll get the file in a web-ready and print-ready PDF, along with InDesign source files. 
---
Reader Engagement Case Study:
Custom vs. Vendor-Supplied Content on ClinicalLeader.com
Our audience engagement team recently analyzed the performance of 96 content assets on ClinicalLeader.com. The content was provided by four clients who contracted with our custom content services.
Custom content assets that align content with your buyer's preferences improve results.
Custom content assets outperformed vendor-supplied content across two important metrics: average downloads/leads generated (+189%) and average shares (+368%).
The average total engagement with custom content assets was 272% greater than vendor-supplied content assets.
Originally published on Follow Your Buyer
Let's work together.
Whether you're ready to hit the ground running or just starting and have questions, we're here to understand your goals and explore how we can help you.