Content Marketing Is The New And Improved Trade Show Floor For CDMOs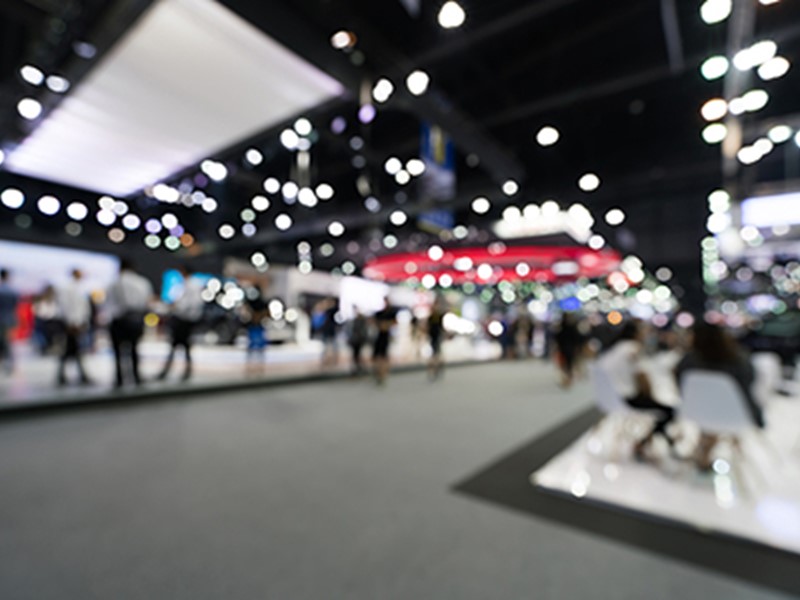 The way pharma companies evaluate CDMOs has changed. And the declining effectiveness of B2B trade shows is directly correlated.
Buyers do most of their research anonymously. They don't interact directly with CDMOs until late in the buyer's journey. That means pharma companies are already 50 to 75 percent certain of what outsourcing partner they'll choose by the time they drop a business card in a fishbowl or scan their badge at your booth.
When done right, content marketing can facilitate the kind of open dialog between pharma companies and CDMOs that was previously only available on the trade show floor.
Reallocating budget from trade shows to content isn't initially easy for CDMO marketers, even when a global pandemic has halted most travel. In normal times, trade shows are a safe bet. Trade shows are time tested, have easily measurable results, and generate more immediate bottom-of-the-funnel sales opportunities. Plus, the executive team who controls marketing's budget generally understands how trade shows work.
Content marketing is more complex and is perceived as having more risk. Content marketing requires better collaboration between marketing and sales, a more sophisticated understanding of the buyer's journey, and a commitment to building long-term relationships with pharma companies instead of short-term sales wins. Plus, many executives don't understand content marketing because it often can't produce short-term ROI the way trade shows can.
CDMO marketers need a compelling case to explain why they should invest more in content and less in trade shows. This will be especially important when trade shows come back.
Comparing Content Marketing And Trade Shows  
If you're a CDMO marketer struggling to get your sales and executive teams to understand why it's smart to reallocate resources, here are some talking points to compare the two options:
Trade shows reach a finite audience. Only the pharma companies who attend the event can talk to you, and a limited number of them will actually stop by your booth or bump into your sales reps in the hallway.
Content marketing has the potential to reach the entire universe of your ideal customers. Anyone with internet access can find you through content, and every one of the pharma companies you want to reach has internet access. That is primarily how they research the outsourcing challenges you can solve.
Trade shows are a short window of opportunity. Pharma companies might pay attention to you during the event and maybe for the week or two immediately before and after. But if that pharma company doesn't have an immediate outsourcing need, then chances are they won't attend the trade show in the first place. Buyer's journeys happen on the buyer's terms, not based on when your next trade show is scheduled.
Content marketing is always open for business. There are no set hours for when and where a pharma company can access your content. So many factors influence when a buyer's journey might start: a new round of funding, regulatory hurdles, a scientific breakthrough, etc. Content is readily available whenever that buyer's journey begins.
Trade shows don't reach a pharma company's entire decision-making group. You might see one or two people from the same company at an event. If a larger buying team does attend, they will likely divide and conquer the exhibit hall, so you'll never see everyone who is involved. Plus, the pharma companies attending the event are often very specific titles, despite B2B purchasing involving more cross-functional teams than ever before. Depending on the size and type of company you're targeting, there might be 5, 10, even 50 different people you need to influence – and they won't all be flocking to your booth at the same time.
Content can help an entire buyer group reach consensus. There aren't any travel expenses for pharma companies when they download your thought leadership article. They can quickly and easily share that information with everyone involved in the purchase process. Plus, it's much easier (and cheaper) to modify content to reach those different members of the buying group than it is to go to a dozen events.
Trade shows provide minimal information about a buyer. Scanning a badge at a trade show tells you some basic demographic information about the buyer who visited your booth (name, title, company, and maybe an email address). That's it. You won't know who else is involved in the decision to outsource. You won't know pipeline stage or therapeutic focus. You won't know what other CDMO booths that pharma company visited. You won't know if their buyer's journey has just begun or is wrapping up. You won't know how to tailor your conversation at the booth based on that buyer's content consumption and research habits. Some of this information you can research on your own after the trade show, but you won't know much in the very moment a conversation is happening at your booth.
Content marketing reveals a wealth of information about your buyers. You'll generate incredibly valuable data about pharma companies when you create good content and distribute it via the right channels. Content allows you to see who else is involved in the decision, who is sharing your content, what competitor content they engage with, spikes in content consumption habits, and so much more. Best of all, content can help you uncover purchase intent (more on that in the article, "Behavioral Analytics: An Overview For B2B Marketers").
Trade shows make it expensive to win the brand awareness battle. The CDMOs making the biggest splash at a trade show are typically those with the deepest pockets. And paying for a huge booth, a speaking slot, or to have your logo plastered somewhere in the convention center doesn't guarantee you'll impact the buyer's journey. Plus, there are so many hard costs like shipping, travel, and labor to factor in. Even if you had unlimited funds for trade shows, there are not an unlimited number of events that bring the right pharma companies to you.
Content marketing can level the otherwise expensive brand awareness playing field (more on that here). You can leverage existing resources and subject matter experts to create good content, and it's easy to outsource content creation. Content that truly helps pharma companies get their drugs to market faster will elevate your brand better and cheaper than any booth can.
Next Steps: Start Small When Taking A Pro-Content/Anti-Trade Show Stance
You don't need to disavow all trade shows right this second. And even if marketers wanted to do that, executives and sales team members might riot. When trade shows come back, start by asking to swap one event for extra budget toward content creation and distribution.
Then, imagine what your marketing strategy could look like if you never had to see another freight invoice, never had to spend another night away from your dog, and never had to eat a sad boxed lunch with a stale sandwich again. Imagine a marketing strategy that gives you more leads, better insight about those leads, and a better share of voice versus competitor CDMOs.
It will take time to prove that content really works. But when it does, your marketing efforts will truly build brand awareness. You could harness the power of buyer's journey data to make informed, strategic decisions and investments. And your role as a marketer would be elevated as you help position your company for long-term, sustainable growth. All of these things are already happening for innovative CDMO marketers who are reallocating their budget to do fewer trade shows and more content marketing.
Originally published on Follow Your Buyer
Let's work together.
Whether you're ready to hit the ground running or just starting and have questions, we're here to understand your goals and explore how we can help you.