Are Life Science Businesses Traveling Again?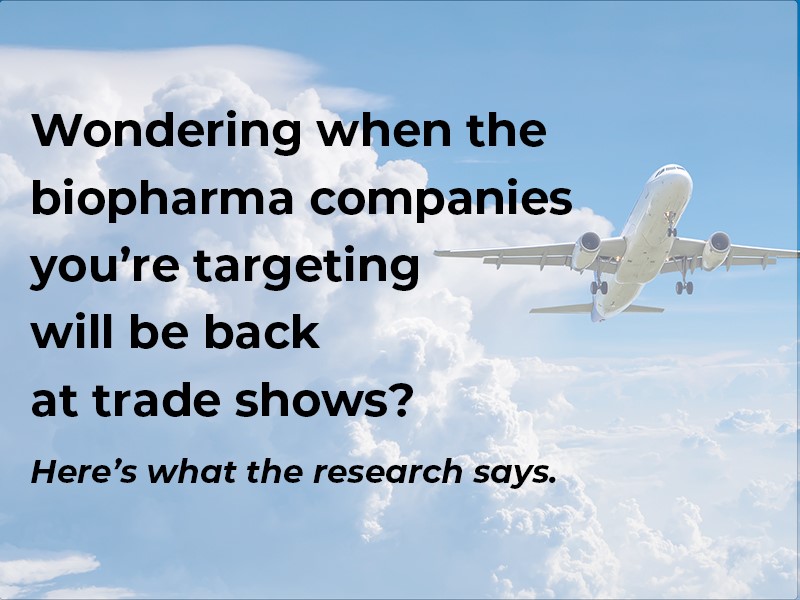 One of the most significant outcomes of the coronavirus pandemic for working professionals has been the dramatic reduction of business travel. With In-person trade shows and conferences being postponed indefinitely or moving to a virtual platform, the business travel market has stalled as people have learned to communicate without jumping on a plane to do so.
In May 2021, Life Science Connect's research arm, Industry Standard Research (ISR), asked 154 decision-makers in the life sciences industry from around the world about their travel expectations for the remainder of 2021. The goals of the study were to understand the barriers to restarting business travel, assess the comfort level with business travel in the wake of the pandemic, and predict when the return to in-person events will occur.
The response wasn't all that surprising, with nearly 9 out of 10 respondents expecting business travel to be restricted in some way for the remainder of 2021. And of those respondents, 65% only expect to be permitted to travel to a collaborator site or another site within their organization. That left many marketers scrambling to reallocate budgets last year and quickly pivot to digital mediums.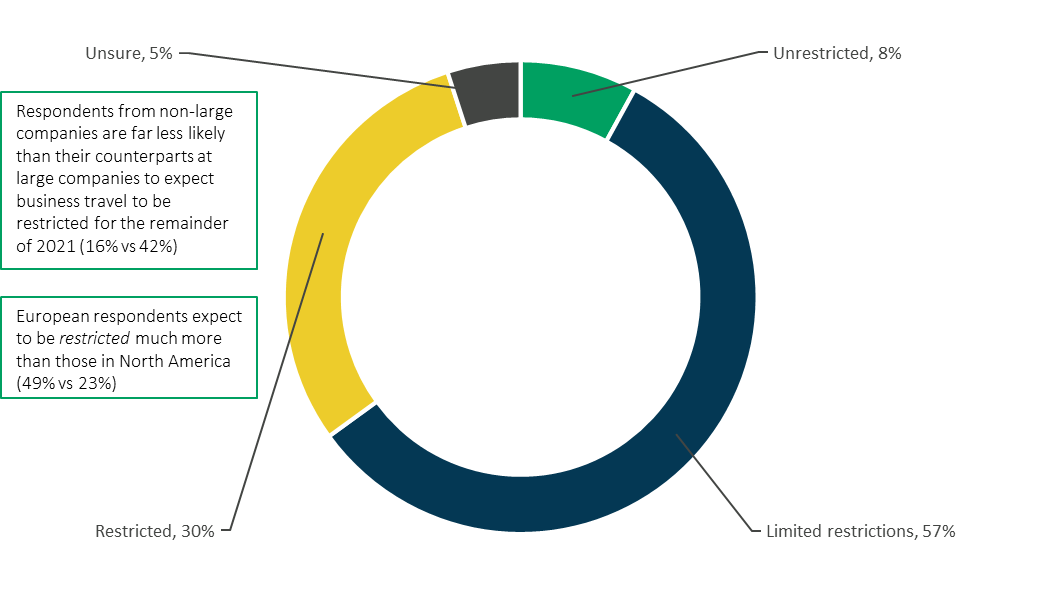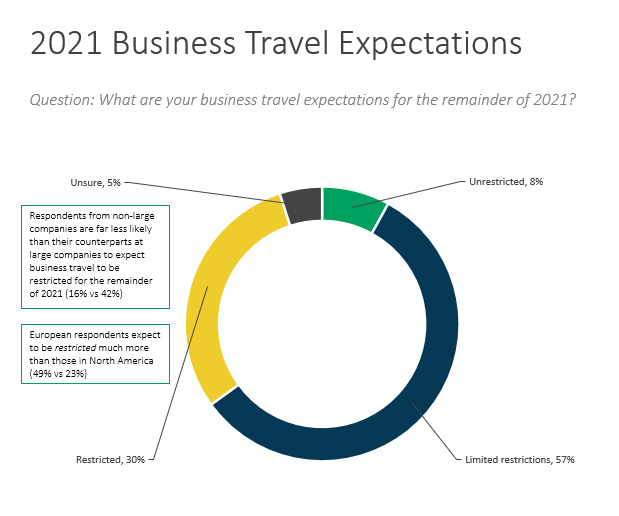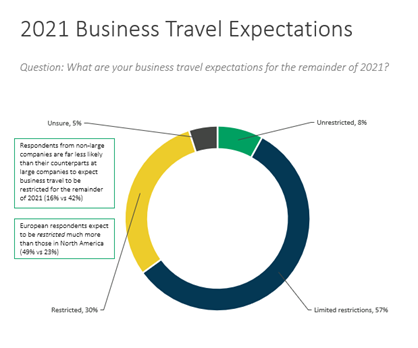 Since it was obvious that professionals weren't traveling, ISR asked about how respondents were staying current on new technologies and service offerings. Virtual events at 75% topped the list as the most popular way for respondents to stay current, with webinars (69%) and email notifications (66%) close behind. It's no wonder that, according to MarketWatch, revenue for video-communications company Zoom skyrocketed 369% from the year before and increased its customer base by a whopping 470%.
So what's the new normal for marketers, especially in the life sciences industry where events could take up more than half of the marketing budget? According to this Follow Your Buyer article, it will mean a more balanced investment strategy where your brand reaches buyers through more diverse channels. Content marketing is taking place of the trade show booth, and a good strategy can facilitate the kind of open dialog between buyers and suppliers that was previously only available on the trade show floor.
At Life Science Connect, we've already helped many of our clients successfully transition from a conference to content strategy by way of rich digital content that empowers sales teams to help their clients and prospects (and not just sell to them). From webinars to virtual conferences and expos, our clients are getting in front of their customers in new ways...and it's working. As an example, our Pharmaceutical Online community has helped suppliers promote their new technologies and offerings to nearly 3,000 attendees at our Virtual Pharma Expos series. Feedback has been extremely positive:
"As an attendee, I preferred it to a physical trade show. In two hours I was exposed to a broad range of information."
"I really liked this format! Trade shows can be intimidating when you walk into a booth of salespeople."
"I was able to view live equipment demonstrations without traveling. I love this event!"
We have also coordinated a number of custom webinars showcasing valuable thought-leader content. We help our clients tackle the complex requirements needed for a successful content marketing strategy by helping to improve collaboration between marketing and sales, gain a more sophisticated understanding of the buyer's journey, and earn a commitment to building long-term trust with prospects instead of short-term sales wins. 
If you'd like a copy of the summary of ISR's travel study, let us know.
Let's work together.
Whether you're ready to hit the ground running or just starting and have questions, we're here to understand your goals and explore how we can help you.