The Value Of Third-Party Lead Nurturing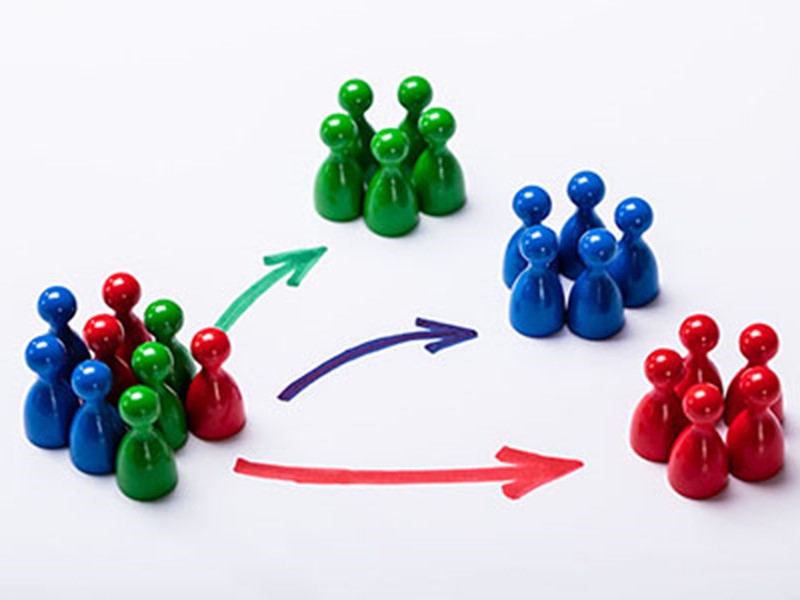 Leads generated by B2B marketing efforts are often only truly appreciated by sales teams when those leads are ready to buy.
Marketers need to transform spreadsheets of names into data that is digestible and actionable. And actionable data means a lead intends to buy. But how do you identify purchase intent? How do you determine which opportunities to pass to sales? How do you know what to do with a lead after the first sign of life from it?
Lead nurturing is one of our answers to those questions, and we offer it for each of our audiences in the life sciences, electronics, environmental, and IT publications. Our lead nurturing service relies on a tried and tested process that is backed by the trusted brands our readers – your buyers – are familiar with.

FAQ
 
Lead nurturing has many different meanings and uses for B2B marketers. What's your definition?
We often cite this research from Selling To The C-Suite, "At any given time only 4 percent of your market is actively buying, 40 percent are ready to start looking at options, and 56 percent aren't ready or don't have a current need."
By the time a buyer is in that 4 percent category, it is likely too late for your sales team to be competitive. Our lead nurturing programs are designed to help you influence and identify that 40 percent who are about to become buyers. That way you can influence their buyer's journey while they are still forming opinions about suppliers and solutions. We also want to help you deliver content to the 56 percent who might become buyers down the road so that you are top of mind when they start to consider their options.
Or, more simply stated, our definition of lead nurturing is sending the right people the right message at the right time in the buyer's journey.
 
We've already invested in a marketing automation platform to manage lead nurturing and have several detailed campaigns in place. Why would I consider this service?
B2B buyers spend 83 percent of their time doing something other than directly interacting with potential suppliers (which is backed by plenty of research such as this study from Gartner). Today's buyers are more likely to tune out a supplier's sales message than ever before.
Buyers early in the purchasing process who are conducting casual research and collecting data on different products/services are reluctant to reveal themselves. Buyers are often unwilling to respond to a sales rep's email, sign up for your corporate-branded newsletter, or fill out a content gate on your website. The reader experience on our platform is seamless. Your buyers will see a message from a trusted third-party, will click on a piece of content, and will instantly be able to access it as a registered user of our platform. Our proprietary technologies capture more than a dozen data points about that content engagement without the reader hitting a gate. Readers will lower their guard and be more likely to access your content when we present it to them.
In short, a message from your brand is a sales pitch that interrupts a buyer's day and is likely to be ignored. It's easier for us to get your buyer's attention because we are not trying to sell them something – we are a trusted, reputable publisher that they welcome in their inbox.
 
We've been thinking about lead nurturing but haven't invested in a marketing automation platform. Would this service replace that?
Not necessarily. Having your own marketing automation plan allows you to keep in touch with active customers, quickly push out updates to your database, and occasionally capture the buyers who are willing to identify themselves as having purchase intent. Most of our customers continue to do their own lead nurturing in addition to our programs.
That said, a true enterprise-grade lead nurturing software program is expensive to buy and expensive to implement. While there are plenty of low-cost and even free versions of lead nurturing software, those also come with limited reporting capabilities, limited list size, etc. There's also the labor cost to consider. Someone has to set up your nurture streams, manage the process, report on it, and keep your list clean. It's likely not the best use of your marketing team's time to do this kind of manual work, so our service can replace some of that tedious effort.
 
What kind of content should I include in my lead nurturing program?
It depends on what you are trying to accomplish with your lead nurturing. If you want to reach executive-level buyers, you will likely want to include high-level thought leadership content. Or, if you are planning to host a webinar in 90 days, you may want to include content related to the webinar topic to raise awareness.
Our other content marketing solutions, such as an audience access program and custom newsletters, are designed to deliver early- and middle-stage buyer's journey content to readers. That content fills the top of your funnel. With lead nurturing, you can start to deliver late-stage content that will more clearly indicate purchase intent. Lead nurturing helps you identify leads at the bottom of the funnel.

Who creates the messaging for lead nurturing emails?
Most of our partners provide the copy, but we also have a content services team that can do this for you. We build the templates and have several examples if you need inspiration, and our team is happy to consult with you throughout the process. Our business development and audience engagement team will work with you to ensure the content in your nurturing messages is aligned with the buyer's journey and with your desired outcomes. We'll help you design a plan to make sense of the topic, sequence, and cadence of your nurturing program. We want to make sure you're sending the best content to our readers. We'll also work with you to choose an optimal subject line and write effective content summaries/descriptions.
 
How do you know which readers to include in a lead nurturing program?
The answer to this question again depends on what you are trying to accomplish. The list we build will come from readers who have engaged with your content on our platform.
We can further segment this to introduce products/services related to the theme of content readers interact with. You can provide us a list of companies you are interested in influencing and we can narrow it down to just those companies. Or we can target readers based on specific job function and/or title that you know is influencing in the purchasing process. We can also target readers who have already engaged with your content, but who are showing limited responsiveness to your outreaches.
Our proprietary software allows us to tag every piece of content you syndicate on our platform. Tags can take many different forms, such as a topic/theme or a vertical focus. Each week we generate a list of readers who engage with your content. That list then gets added to your nurture stream. Of course, we'll closely examine which readers are included to ensure only those matching your demographic and firmographic criteria are in your nurture program. This will further ensure that your sales team receives only the highest quality leads.

What kind of data and reporting will I get with lead nurturing?
You'll see all the engagement data that comes with your audience access program (more on that here). When a reader accesses your content through a lead nurturing program, we capture full contact information (name, title, function, email, phone, etc.). You'll also know the date, type of interaction (download, share, etc.), type of content (white paper, case study, etc.), and what stage of the buyer's journey that content falls in. You'll also see the source of engagement (e.g. through a newsletter, custom newsletter, web search, or lead nurturing email).
You might be getting hundreds, or even thousands, of leads from the activities you run on the VertMarkets platform. Ultimately, the data you'll get from our lead nurturing program will help you determine which ones to pass along to your sales team.

Why can't I purchase lead nurturing as an a la carte item?
Before you can nurture leads, you first have to generate leads. We want those leads to be generated from our carefully curated audiences of readers, and since we value those readers, we don't sell their contact information. Those readers trust our publications and actively engage with our brands. If you were to supply us a list of contacts from your own database, those contacts wouldn't be familiar with us, and the effectiveness of our lead nurturing messages would drastically decline.

How many messages are in a typical lead nurturing program?
The answer to this will depend on what you are trying to accomplish. For product or campaign-specific initiatives, we recommend at least a series of three messages over a three-week period. We've sent as few as one and as many as six messages for various partners.

I have an audience access program for multiple sites, will each audience be involved in lead nurturing?
Yes, we can work with you on this. Each lead nurturing message is tailored based on where the audience engaged with your content. There is a single set-up fee that covers the up-front work needed to get your nurturing campaign ready. This includes designing the message, pulling targeted lists of readers, cleaning and validating that list, etc. There is a set price for each audience you then send the message to.
---

Case Study: Increasing Engagement Through Reader Nurturing

Company:
A multi-billion-dollar biopharma supplier.
 
Challenge:
The marketing team had already invested in implementing Marketo and promoting content through paid programs on LinkedIn. Targets for this initiative were executive-level titles. Campaigns sent via their Marketo platform were getting limited engagement, and it was a struggle to keep the lists clean and current. And while the LinkedIn program was generating ample engagement, not all of that engagement was from ideal buyer targets. The limited ability to segment on LinkedIn was creating wasted effort. For example, LinkedIn can narrow in on "biopharma" companies, but can't differentiate between small molecule or large molecule. Both Marketo and LinkedIn could show this supplier open and click data but could not provide a deeper insight on the buyer's journey or purchase intent.
Solution:
The first step Life Science Connect took to help this partner was to segment a very specific list. Our business development and data analyst teams identified 500 executive-level readers from target accounts who had engaged with this supplier's similarly themed content on our platform. The goal was to only send to readers who are likely to have an active or an upcoming buyer's journey, which we could determine based on content engagement patterns across our network.
From there, the supplier developed a short email around a specific topic related to vaccine manufacturing and gene therapies. The call to action on the message was to read the piece of content. This particular piece of content was geared toward the middle- and late-stages of the buyer's journey. The goal was to further qualify leads, start identifying warm prospects, and ultimately generate more SQLs.

Results:
After sending only one piece of content to this segmented list, the supplier saw a 32% open rate, a 15.6% click rate, and more content shares and leads than were produced by the much larger list sizes in Marketo and LinkedIn.
After identifying the readers who either dropped a lead or shared content, we were able to dig deeper into the content engagement patterns of specific contacts. For example, we identified one reader who had 14 content engagements and had shared five of those content assets in the four weeks prior to engaging with the content presented in this nurturing campaign. This VP of Manufacturing Sciences at an emerging biotech focusing on gene-modified cell therapies was an ideal target for this supplier. This type of in-depth reporting is part of our custom analytics program, and, when paired with services like lead nurturing, can help marketing teams deliver sales-ready leads from active buyers.
Originally published on Follow Your Buyer on 9/30/20
Let's work together.
Whether you're ready to hit the ground running or just starting and have questions, we're here to understand your goals and explore how we can help you.