Getting Better Results With B2B Thought Leadership Content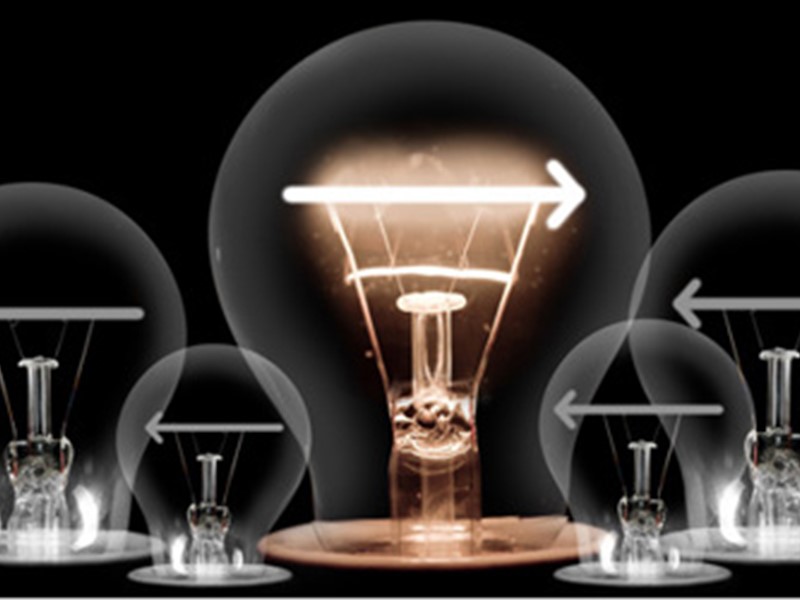 This is the second of two articles originally published on Follow Your Buyer exploring thought leadership content and the B2B Thought Leadership Impact Study by Edelman and LinkedIn.
Content marketing that uses thought leadership has been around for a long time but has become a common component of B2B marketing strategies in the past decade. Its widespread use has been fueled by marketers trying to engage buyers who are increasingly interested in making better-informed decisions. However, B2B companies that have embraced content marketing inevitably wonder if it really makes a difference for their businesses.
If you read our first article on this topic, you learned that thought leadership does influence buying decisions. The first B2B Thought Leadership Impact Study done in 2017 found compelling evidence that "B2B thought leadership content, when done well, was directly responsible for influencing their decisions throughout the buying process," according to Joseph Kingsbury, U.S. managing director of Edelman Business Marketing, who led the research.1
The B2B Content Marketing Landscape
Content marketing, with thought leadership content included in the mix, experienced a dramatic upsurge beginning around 2010. During the decade that followed, B2B marketing departments adopted content marketing strategies at a rate that outpaced the resources, knowledge, and skills needed to do it well.2 But as we approached 2020, I was hearing from more B2B marketers that they were feeling increasingly confident in their abilities to effectively run content marketing strategies, and they were liking the results. Then the COVID pandemic arrived on the scene like a thunderstorm at a family picnic; it was mood-altering.
Facing canceled or untested virtual tradeshows, travel bans, and few, if any, face-to-face meetings, B2B companies significantly increased investment in digital advertising. Many B2B marketers who had rightsized their resources to create marketing content that was effective had to increase productivity beyond their means. Those B2B companies who were still on the sidelines of the content marketing were called into the game by their executive leadership before they were ready. By the end of 2021, spending on B2B digital advertising will have increased 24.9% over the previous year.3
COVID also disrupted the lives of B2B buyers. They found themselves working from home and collaborating with their colleagues in video meetings. Yet they still needed to support their own companies with adequate resources – products and services – to achieve business outcomes. They became more reliant on digital sources to inform their decision-making and more skilled at detecting and quickly moving past content that was not helping them.
It was these conditions that drove the findings of the 2021 B2B Thought Leadership Impact Study by Edelman and LinkedIn.1
Results of the 2021 Study
According to the 2021 study, thought leadership content remains critical to customer engagement, but breaking through the noise is harder than ever. The 3,600 buyers surveyed stated that a dramatic increase in low-quality content has diluted their perceived value of thought leadership content. Some 38% of the survey respondents further stated that the market is oversaturated with thought leadership content and that there is more content than they can manage.
Despite this dark opinion of thought leadership content, consumption remains high, and more than half of the C-suite executives say they spend more time reading thought leadership now than they did before the pandemic. However, 71% of decision-makers state that less than half of the thought leadership content they read gives them valuable insights.
If you are a B2B company that is still lukewarm on content marketing and your use of thought leadership content, there is some startling data in the report that you must consider. We've known for a while that buyers complete most of their journey before contacting the seller. However, a recent Gartner study referenced in the Edelman-LinkedIn research stated that as much as 83% of buyers' decision-making is complete before they contact the seller.
Additionally, the Edelman-LinkedIn report references McKinsey research that states 70% of B2B decision-makers prefer remote, digital interactions for purchasing decisions to include identifying and evaluating new suppliers, ordering, and reordering. The same number of B2B decision-makers say they are comfortable with making remote purchasing decisions of more than $50,000, and 27% said they spend more than $500,000. What creates this level of buying confidence without the traditional face-to-face sales meeting?
The 2021 study results found that "B2B thought leadership, when done well, significantly influences brand perception and buying behaviors throughout the entire decision process."1 Here is the percentage of decision-makers who said the following occurred after engaging with valuable thought leadership content.
42% — Invited the organization to bid on a project when that firm was not in their original consideration set
48% — Awarded business to the organization responsible for the thought leadership
53% — Decided to increase the amount of business they did with the organization
54% — Purchased a new product or service from the organization that they had
not previously considered buying
After absorbing all these findings, the question should no longer be if B2B companies ought to invest in thought leadership content. Rather, we should ask ourselves how we create content that our buyers find valuable?
What Do Buyers Want from Thought Leadership?
According to Kingsbury, "over 80% of the buyers surveyed are hungry for content that challenges their assumptions, rather than simply validates their current beliefs and they prefer to hear from deep subject-matter experts rather than C-level executives."
The Edelman-LinkedIn report also states that, "high performing thought leadership strikes a balance between being authoritative and provocative and yet even human in tone and fun."1 Nearly 90% of buyers surveyed said that thought leadership can be intellectually rigorous and fun at the same time.
What is meant by fun? Is it humor? Defining this characteristic of thought leadership content is challenging and varies by industry. For example, integrating humor into an article on clinical trial design for oncology patients just wouldn't be appropriate. Edelman's research team defines it more as interesting content that compels the reader to continue reading.
Kingsbury offers some valuable advice for creating compelling thought leadership. "It is important to project empathy for the reader, use a less corporate tone and instead offer a more human voice to your content."  
Most importantly, Kingsbury says that B2B marketers must "intentionally stay connected to their target audiences, what they want, and create content they will find valuable. Too often we see marketers skip that hard part of understanding the buyer and just write about what they want to say." Doing this will greatly reduce the engagement your thought leadership attracts from your buyer, which is the opposite of its intent.
Buyers will continue to use as much of their buyer's journey as possible to learn about solutions and providers. It will help them decide who to contact and help prepare them for the first conversation. And as a B2B marketer, your thought leadership can be an important component of the resources they use.
If you are unfamiliar with this research, I strongly encourage you to obtain it at 2021 Thought Leadership Impact Study by Edelman and LinkedIn and use it as you develop your B2B content marketing plans.
2021 B2B Thought Leadership Impact Study, Edelmen and LinkedIn,

 

2021 LinkedIn-Edelman B2B Thought Leadership Impact Report | Edelman
So Long, 2010s: Reflecting On A Decade In Marketing And What's Next, Sean Callahan, Senior Manager, Content Marketing at LinkedIn, Jan 8, 2020,

 

So Long, 2010s: Reflecting on a Decade in Marketing and What's Next (linkedin.com).
eMarketers B2B Advertising Forecast for 2021: 6 Key Insights and Revelations,

 

Tequia Burt, Global Blog Editor, LinkedIn Marketing Solutions, Oct 14, 2021,

 

The State of B2B Advertising in 2021 (linkedin.com). 
Joe Kingsbury is U.S. managing director of Edelman Business Marketing, where he leads the unit within Edelman focused on creating modern integrated marketing to drive demand and revenue growth for B2B clients. Edelman Business Marketing brings together earned media, editorial, and content marketing capabilities, including audience development, enterprise branding, channel planning, creative, account-based marketing (ABM), marketing automation, sales enablement, experience design, and customer relationship management (CRM) to help B2B companies deliver material business results.
With expertise in corporate and B2B communications, content marketing, marketing technology, and demand generation, Kingsbury leads Edelman's network of B2B marketers to help clients generate thought leadership, create competitive differentiation, and drive targeted audience engagement that supports business outcomes. Kingsbury has led client engagements for a wide range of brands across enterprise technology, energy, banking, and professional services sectors, including IBM, Shell, Citi, PwC, Samsung Group, and Mitsubishi Heavy Industries.
In partnership with LinkedIn, he leads the development of Edelman's annual B2B Thought Leadership Impact Study, a global research report analyzing how communications impacts B2B purchasing behaviors throughout the customer journey.
Kingsbury previously led Edelman's Corporate and B2B Digital practice based in New York. Prior to Edelman, he was head of Text 100's North America social media practice. He holds a bachelor of arts degree in government from Colby College.
Originally published on Follow Your Buyer on 11/16/21
Let's work together.
Whether you're ready to hit the ground running or just starting and have questions, we're here to understand your goals and explore how we can help you.