Case Study: Using Opportunity Data To Connect Leads to Sales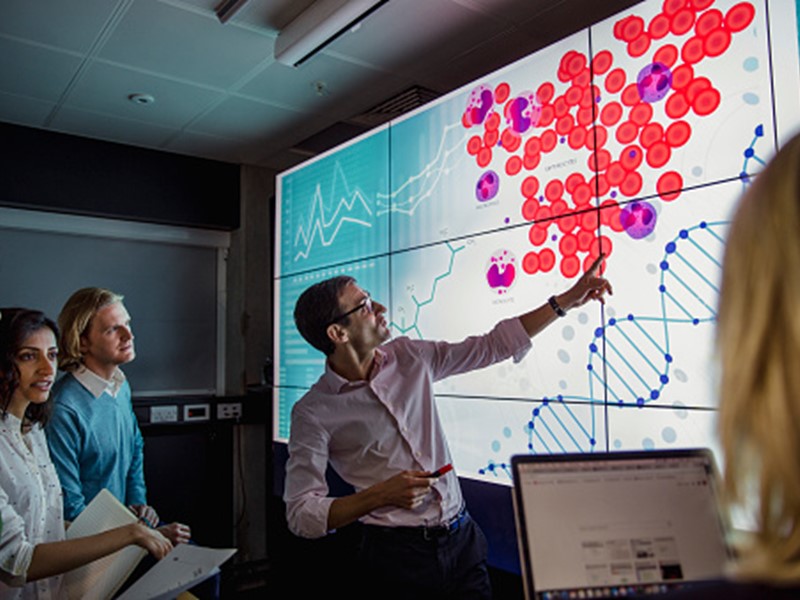 A mid-sized Clinical Technology partner worked with Life Science Connect and Clinical Leader team for 6 years primarily focused on engaging their target audience with thought leadership content. Their program performed well from an engagement perspective, but their measure of success changed when new leadership took over.
A senior leadership change shifted the company's focus to lead generation and winning sales opportunities. To support this effort, the Life Science Connect team worked with their marketing and business development team to analyze the past year of pipeline opportunities with the goal of identifying wins and losses from the leads generated from their Clinical Leader program.
Identifying Buyer Journeys
Our partner generated $32.5M in opportunities from 120 sponsor companies. Of these companies, 55 companies had active readers engaging with relevant content to our partner's solution area – indicating that Clinical Leader was used by potential buyers as a trusted resource to learn about their needs.
We were able to trace several wins from the opportunities, analyzed all the way down to a specific reader's engagement journey as well as to a company's engagements. This analysis included reviewing reader titles, content topics searched, and the amount of content consumed. Below is an example of a buyer journey that resulted in a closed deal for our partner*. The Life Science Connect team was able to identify it using the win/loss data they provided.
Looking Ahead
To help our partner focus on lead generation, we shifted their program strategy and are working with them to identify buying behavior in real-time, so their sales team prioritizes the right leads from their program. The solutions used to accomplish this outcome include access to the Templeton Customer Insight Platform and a Custom Advanced Analytics service so they can monitor content consumption patterns to better gauge reader interest and intent.
---


*Engagement data is blinded to protect the readers' privacy.
Let's work together.
Whether you're ready to hit the ground running or just starting and have questions, we're here to understand your goals and explore how we can help you.